SINGAPORE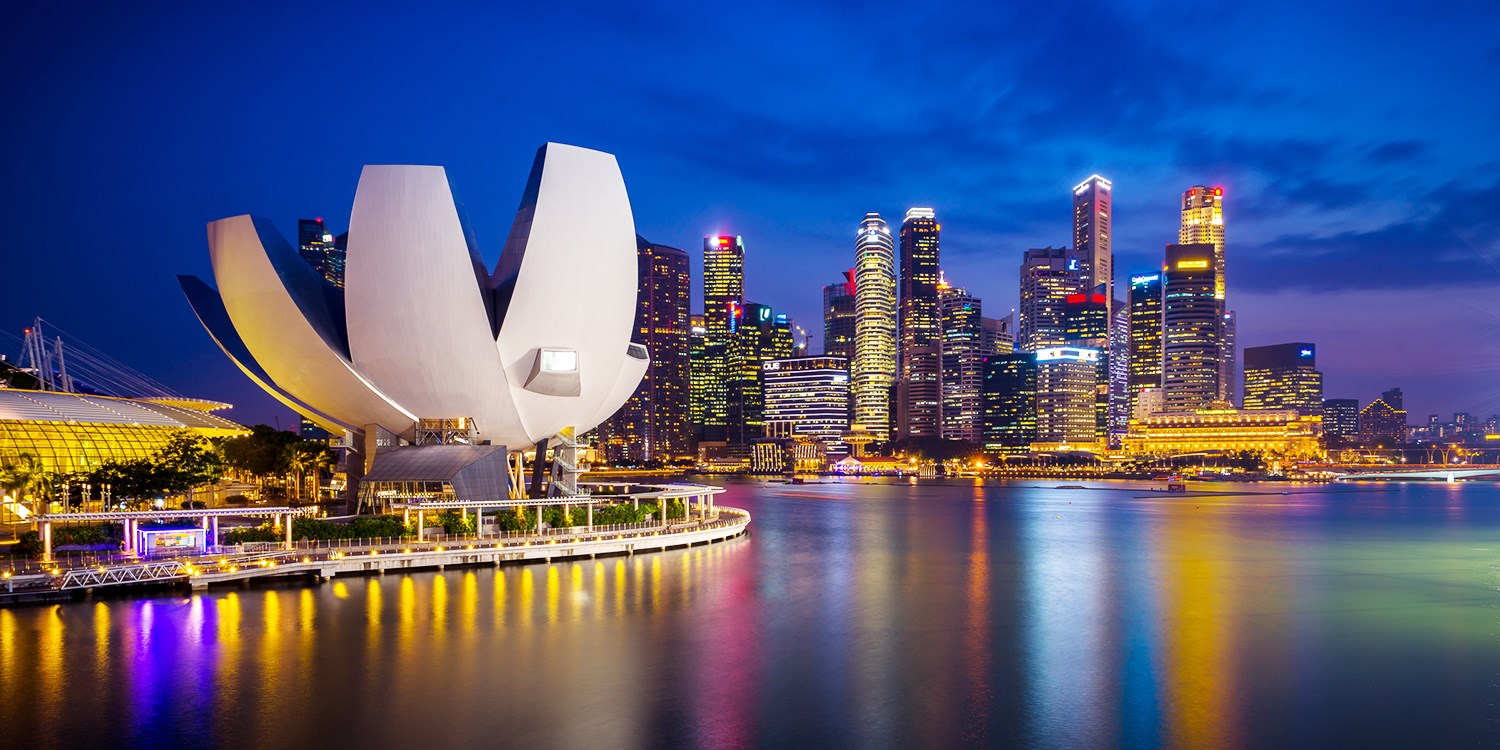 Singapore is also one of the favorite tourist destinations in the world. This is a city where people come on their own and want to come again and again after traveling here. The mind wakes up happily upon hearing about going to Singapore. There is no doubt that in a short period, Singapore has developed itself and has become a major center for tourism and trade. The major sights of Singapore include three museums, Reptile Park, Jurong Bird Park, Zoological Garden, Science Center, Parliament House, Sentosa Island, Chinese and Buddhist Temples, and Chinese and Japanese Gardens.
Food and Drink
Singapore's cuisine is characterized by the inclusion of multi-cuisine cuisine. The food stalls spread here to offer a wide variety of cuisines. The food festival is also organized in Singapore in July to attract culinary arts and tourists. International food chain restaurants such as McDonald's, Pizza Hut, KFC, Subway, Burger King, will also be found in Singapore. Yes, if you like Chewingam, there can be trouble during your stay in Singapore. There is chewing here. Given cleanliness, the Singapore government banned Chewingam in the year 1992.
Nightlife
What to say about the beauty of Singapore's nightlife. Lakhs of twinkling designers, equipped with laser lights, take a shower in the night. A thrilling boat trip to Archer Road, Singapore River, Bars Bassa, Bugis, CBD and Marina Bay, laser show inlay on rivers, lights wrapped on trees, special lights on seating benches, and more to Singapore Makes it more beautiful.
Indians are easily seen
Since Singapore has a sizeable number of Indians. Therefore, Indian goods are easily found in Fesam malls here. Apart from this, a long series of international products will also fascinate. Apart from clothes, antiques, electronics goods, televisions, gadgets, mobiles, perfumes, furnishings, beauty products, more than one good thing will be found in the market, which you would not have imagined. There is more than one option for the best flights and best air services to travel from India to Singapore. Apart from this, special Singapore tours are organized by various travel agencies. You can also opt for affordable tours. Believe Singapore is not far away. The beauty of this place by reaching here
The world is shrinking. Distances are getting shorter. The plane facility has played an important role in your plan. The rest has been completed by the Internet. If you have planned to visit Singapore on weekends, then do good research about Singapore on the Internet. You are going to make a known image about Singapore, in reality, you will find this place even better.
Singapore is truly a country of dreams. It is a small and beautiful country in South-East Asia, which has come a long way in development in a short time. Singapore gained independence in 1965 and has not looked back since. It embellishes itself in every way. Is decorated It has been made worthy that tourists do not get tired of coming here to praise it. Let me tell you that Singapore is as big as a small city in our country. But on a trip to Singapore, the clean roads here, the calm, green environment will surely win your heart. Here you will be introduced to people who believe in many religions. Unique and different colors of culture are found here.
Botanical Garden
Singapore is additionally viewed as a superior spot from an ecological viewpoint. Tidiness is dealt with here. There isn't generally any spot where soil can be seen. If you go for Singapore Darshan, by then unquestionably notice Botanical Garden. It is a 158-year-old nursery. Seeing this nursery, you will feel that Singapore has the assistance of nature. The Singapore Botanical Garden is spread over a zone of 52 hectares, where more than 3,000 orchids have been developed under the National Orchid Collection. Trees on roads and various regions in Singapore are particularly dealt with and given an interesting shape. These things add to the superbness of this spot significantly more. The Bukit Timah Nature Reserve is an enormous characteristic hold, covering a large part of the Bukit Timah Hills, and is the solitary territory on the island that has tropical jungles.
Magnificent roads and skyscrapers
During your excursion to Singapore, you will experience the great roads and high rises here. Trees on streets and different locales in Singapore are exceptionally taken care of and given a unique shape. These things add to the magnificence of this spot much more. Not only this, as soon as evening falls, the sight of Singapore is made. Big shopping malls and the lifestyle here add to the beauty. You can enjoy a cruise trip here. Through the island through ships
Vigilance is essential in the online booking
In the online era, most people prefer to get information on the website itself instead of going to the tour companies office. But there are chances of disturbances during online booking. In such a situation, we can make the work easier by taking precautions.